"In any great adventure, if you don't want to lose,
Victory depends upon the people that you choose.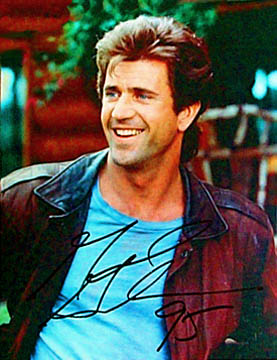 Count how many reference to Jews &
antisemitism in this article which
has nothing to do with the
real issue of Eszterhas's script inadequacies
So listen, Arthur, darling, closely to this news:
You won't succeed on Broadway if you don't have any Jews."
-Spamalot
This recording of Mel's "rant" is more than a year old. Furthermore, what kind of a person stays in someone's house, doesn't leave if uncomfortable, and RECORDS everything?
Apr 12 (
TheWrap.com
) - Hollywood screenwriter Joe Eszterhas is accusing Mel Gibson, his recent collaborator on a movie about Jewish revolt, of "hating Jews" and using him to deflect his anti-Semitic reputation.
(riddle: how many times does it take to attach this fraudulent term invented by fraudulent Jews, to someone's name before it sticks?)
In an explosive nine-page letter to Gibson obtained by TheWrap , the screenwriter wrote that the director of "The Passion of the Christ" never intended to make the movie about Jewish heroism, called "The Maccabees."
Instead, Eszterhas said, Gibson announced the project "in an attempt to deflect continuing charges of anti-Semitism which have dogged you, charges which have crippled your career."
He added: "I've come to the conclusion that the reason you won't make 'The Maccabees' is the ugliest possible one. You hate Jews."
TheWrap reported earlier that Warner Bros. has put the controversial project on hold, and rejected Eszterhas's script as lacking in "a sense of triumph."
Eszterhas' letter reveals a more complex dynamic, a disturbing picture of Gibson as a man yet again out of control, inflicting frequent rages on those around him, in the grip of an anti-Semitic obsession , and possibly dangerous to those around him.
Best film director, producer and screenwriter. That's who Mel Gibson is. He did not drug and sodomize a 14 yr old girl like Jew Roman Polanski. He is not an Israeli operative like Hollywood tycoon Arnon Milchan. He is not a Jewish banker who robs the poor. He is not a war profiteer, he does not operate a drug ring, or a slave ring, or a money laundering operation like the Jews. He does not engage in nor support genocide. He does not do what the Jews do. Period. He is BETTER THAN A JEW.
Gibson's anti-Semitic obsession was a leitmotif of working on the film together at Gibson's homes in Malibu and Costa Rica, Eszterhas said.
"You continually called Jews 'Hebes' and 'oven-dodgers' and 'Jewboys.' It seemed that most times when we discussed someone, you asked 'He's a Hebe, isn't he?' You said most 'gatekeepers' of American companies were 'Hebes' who 'controlled their bosses."
"You said
the Holocaust
was 'mostly a lot of horseshit.' You said the Torah made reference to the sacrifice of Christian babies and infants. When I told you that you were confusing the Torah with The Protocols of the Elders of Zion, ... you insisted 'it's in the Torah -- it's in there!'
And he said Gibson told him that his intention in making "The Maccabees" was "to convert the Jews to Christianity."
[as if]
Rabbi Marvin Hier, founder and dean of the Simon Wiesenthal Center, said he was not surprised by Eszterhas' allegations. Hier has been a critic of Gibson's involvement in the Maccabee project since the film was announced in September.
"I was not among those that offered any forgiveness," Hier said. "The whole apology was a joke. It was written by a publicity agent. If he wanted to profoundly apologize, he could do it the right way. He could visit a concentration camp. He could take a course on Holocaust studies
(how about an independent investigation?)
. He could write an opinion piece. He did none of that, so it comes as no surprise to me."