All these headlines came from Hollywood Jew and Jewish Journal.

Words in red are mine.
Robert Kennedy Jr. apologizes for holocaust
TM

remark
The nephew of President John F. Kennedy used the term to describe the number of children injured by vaccines.
"We object to Robert Kennedy Jr.'s insensitive and inappropriate comment that vaccinating children of
Goyim [that's what they mean]

in the U.S. constitutes a 'Holocaust

TM

'," Deborah Lauter, the ADL's director of civil rights, said in a statement to JTA.
jewishjournal: How to Make Personalized Soap for Mother's Day Gifts
This scenario popped in my head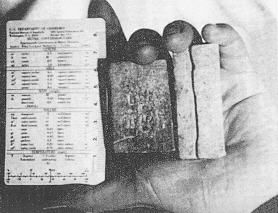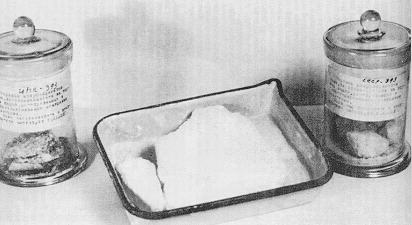 Jewish dermatologist to the stars found dead in Miami
This is not nice of me, I don't have a clue about the Dermatologist 'to the stars'.
Nazi, Zionist--tomato, tomahto
Jewish cosmetic dermatologist to the stars, was found dead on Sunday in his Miami home.
His publicist confirmed the death to The New York Post: "He passed away this morning. I worked with him

for 20 years

and he was an amazing man, not only was he a brilliant doctor, but he was the kindest human being."
What Muslims Can Learn From Zionism
ps--we do propaganda for the feeble minded
Three weeks ago, at the King Fahad Mosque in Culver City, it occurred to me how to beat ISIS.
I was there taking part in a day of Muslim-Jewish dialogue organized by the mosque's director of interfaith outreach, Mohammed Akbar Khan.
My insight didn't come from the speeches. If pretty words were all that was needed to solve the problem of Islamic extremism, President Barack Obama's 2009 Cairo speech should have turned the Middle East into Aspen.

Israel warns of Tunisia terror attack as Lag b'Omer ceremony nears
If you see this guy run for your lives!

Israel's Counter-Terrorism Bureau issued a travel warning for Tunisia in advance of a traditional Lag b'Omer procession. The warning issued Saturday night called on Israelis to avoid visiting Tunisia and to leave the country as soon as possible. It said that recent information indicates the intention to carry out terror attacks against visiting Israelis or Tunisian Jewish communities, with an emphasis on the upcoming Lag b'Omer commemoration on the island of Djerba. The traditional festive procession near the El Ghriba synagogue on Djerba takes place on or around Lag b'Omer, a break during the 49 days of mourning between Passover and Shavuot, which this year begins on Wednesday night. It draws hundreds of Tunisian Jews and visitors from Israel. In March, 23 people were killed in an "Islamic State

TM"

terrorist attack at the Bardo Museum in Tunis; the "Islamic State

TM"

has claimed it will commit more attacks in the country.
Why Jews will not be upset by the Mila Kunis and Macaulay Culkin split
She's so Jewish
This one's obvious: Because now there's a chance that Mila Kunis's future offspring can be married in Israel.
Of her religious affiliation, she told the Website JVibe.com:
I'm pretty Jewish I gotta say. I was never raised Jewish but all my friends are and I have the quirks of a Jewish person. I go 'oy' and people are like 'oh you're very Jewish'.

Kate Middleton's Bizarre Behavior Gets Everyone Talking ...
She's so bizzarr
Kate Middleton smiled and twirled her hair at a Remembrance Day ceremony Sunday. The royal family laid a wreath, there was a moment of silence, and the whole world gasped as Kate reached up with a gloved hand, grasped a lock of her shiny, be-curled hair, and worked its perfect spiral through her fingers!